Our markets
Five flagship markets
insuring individuals, professionals and businesses
Through our partner brokers, our distributors, or direct distribution, APRIL offers a tailored, segmented approach covering all our customers' requirements accurately and simply. In each of our flagship markets, we strive to offer an outstanding customer experience at all times.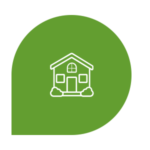 Loan insurance
A pioneer and major player in individual delegation of loan insurance, APRIL is a reputed expert in this market and has now extended its operations throughout the property value chain through an equity investment in the Central de Financement (loans) and Eloa (insurtech). In this market, which was shaken up by the Hamon law followed by the Bourquin amendment in France, APRIL has set itself apart by offering a competitive range targeting all types of borrowers and by making it a simple, quick and innovative process to take out a policy, whether directly or via dedicated channels with our brokers through our APRIL ON platform (Marketplace, Expert Journey).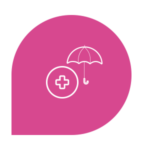 Health and personal protection for individuals
With operations in this highly regulated market since the beginning, whose growth has been driven by demographics, APRIL is an agile operator, paying close attention to the changes in distribution. It offers relevant, well-positioned solutions just as much for brokers and comparison sites as for direct distribution by developing policy subscription journeys which stand out for the customer experience they offer.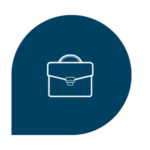 Health and personal protection for professionals and small businesses
Marked by strong diversity for the professionals market, and by strict supervision through industry-wide agreements for small businesses, this market is moving towards greater digitisation, both for policy subscriptions and policy handling. Our health and personal protection products therefore cover the whole range of requirements for professionals (especially for self-employed professionals, tradesmen, shop keepers and micro-entrepreneurs) and for small businesses with products designed especially to make medical screening smoother thanks to efficient, digital journeys.
In addition, our subsidiary, APRIL Entreprise offers a comprehensive approach to social welfare (healthcare, protection insurance, collective savings) for small and medium businesses.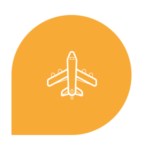 International health insurance (IPMI)
We see expatriate health insurance as a service business.
Whether students, employees on an expatriate or local contract, small businesses or retirees, the healthcare needs of policyholders outside France have proven to be even more intense as we experience a pandemic.
Highly experienced in this area, both in European and Asian markets, APRIL has set itself apart through an increasingly service-based range, in order to offer access to high-quality healthcare at a reasonable cost worldwide. Its Easy Claim application has been highly acclaimed by its users and its purposeful cost-containment approach enables it to offer the best possible support.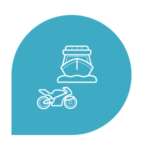 Property & Casualty niche markets
In order to protect people's property and liability, we offer so-called 'niche' solutions based on an in-depth knowledge of specific markets and their customers. By combining expertise, advice, technical skill and a peer group approach, we can meet policyholders' requirements in segments such as two-wheeler, boat, construction, property and car insurance, as well as handle the distribution channels including by means of community ecosystems (network of dealers, entrepreneurs, etc.).