L'Angle Solidaire
How about filling empty office space with solidarity initiatives?
To support local organisations and their work to promote equal opportunities, APRIL has made office space available to them in one of its Lyon buildings. Creating this space to share practices and skills for the benefit of the common good is a way for APRIL to foster synergies and encourage initiatives!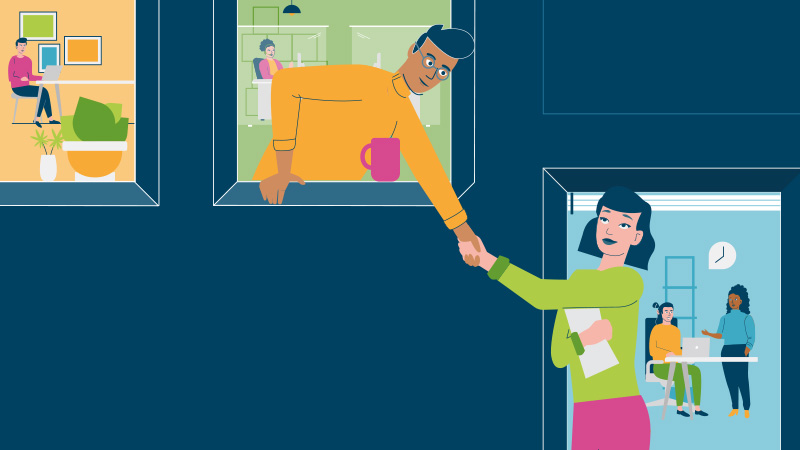 Where purposeful initiatives rub shoulders
Take a look at the video showing the opening of this third space
Giving everyone the chance to succeed, helping the most marginalised groups integrate into society and the workplace, protecting the most vulnerable people: these are some of the aspects which have marked APRIL's commitment ever since it was established just over 30 years ago.
The APRIL Group has taken a new concrete step by opening a third space called Solidarity Corner, dedicated to equal opportunities, which has provided space to several organisations since 1 December 2021, each selected for the daily work they do to promote inclusion at a local and national level.
Further organisations may join Solidarity Corner, providing they work to promote inclusion and equal opportunities.
Applicants should contact:
Caroline Haxaire
APRIL Group CSR Manager
caroline.haxaire@april.com
Read on to find out more about the 9 organisations already involved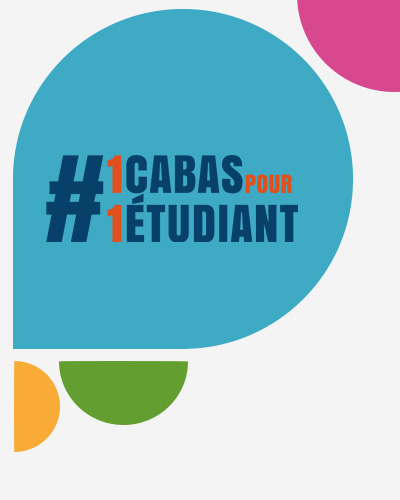 1 cabas pour 1 étudiant
On 3 February 2021, while Marion was doing her grocery shopping at the supermarket, she noticed a student totting up the cost of her items before heading to the checkout; the total must have been too high as she put back a packet of sugar. This scene troubled Marion, who wondered how many other students were in the same situation. So, she decided to team up with her friend Anne, who had a wealth of charitable experience, to create #1CabasPour1Etudiant (A bag of groceries for each student).
The aim was to bring local solidarity back into our society in order to support students. Any person (known as a patron) who wishes to contribute can sign up online. Students in hardship also sign up. Patrons and students in the same city are put in touch according to where they live. Patrons then commit to supporting the young students by paying their grocery bills from time to time and forging social ties together.
Website: www.1CabasPour1Etudiant.fr
Contact: Marion DOLISY GALSY
marion@1cabaspour1etudiant.com – +33 661 903 211
Emmaüs Connect
Nowadays, anyone without internet access or who struggles with digital technology can often be excluded from vital services in daily life and end up on the fringe of society. Emmaüs Connect has been working hard since 2013 to make sure people in this situation have access to online tools that have become essential.
The organisation focuses on three aspects of digital insecurity: access to hardware, access to an internet connection, and help with the skills required to use them. Emmaüs Connect thereby offers every person tailored support according to how familiar they are with digital tools.
The organisation also provides training and tools to public service and social operators to impart its approach in order to improve digital inclusion throughout the local area.
Website: www.emmaus-connect.org
Contact: Cassandre SCHACH – Head of the Lyon branch
cslyon@emmaus-connect.org – +33 180 059 880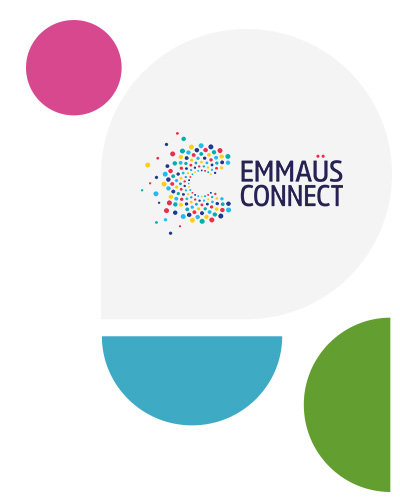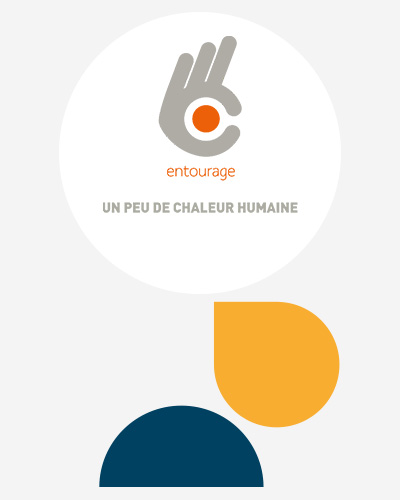 Entourage Social
Entourage was established in 2014 based on observations that those living on the streets suffer from hunger, from cold but also from solitude. It is difficult to cope in life without connections, and we can all do our bit at our own level to support those on the fringes of society.
The organisation therefore offers several ways of fighting against this marginalisation:
• a mobile app called 'Entourage' used to coordinate solidarity initiatives
• awareness-raising workshops and events
• a LinkedOut platform for those most excluded from society
Today the organisation has 35 staff members and 160 volunteers. It includes a volunteer homeless committee that brings together people who have been through, or are still experiencing insecurity, to help direct strategic decision-making.
Website: www.entourage.social
Contact: Marine CADENE – Head of Implementation
marine@entourage.social – +33 636 193 986
La Cravate Solidaire
Established in Paris in 2012, La Cravate Solidaire (Solidarity Ties) works to counter social and dress-code discrimination during job interviews against those joining or reintegrating the workplace. Its work involves donating work outfits and disseminating workplace codes in order to boost its beneficiaries' self-esteem.
Every week, La Cravate Solidaire organises a two-hour individual 'Helping Hand' workshop in its offices for each beneficiary to help prepare them for their upcoming interview. They are given support from an image consultant and two volunteer human resources specialists who work at partner organisations.
La Cravate Solidaire helped over 6,500 beneficiaries in 2021, 70% of whom received job offers following their interview. It has 13 branches in France and 800 volunteers.
Website: lacravatesolidaire.org
Contact: Audrey ABDI – Executive Officer / Director
lacravatesolidaire.lyon@gmail.com – +33 604 512 034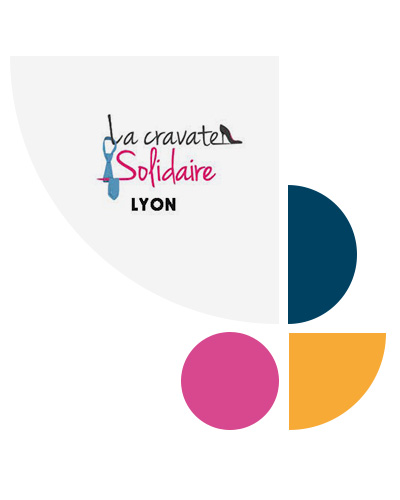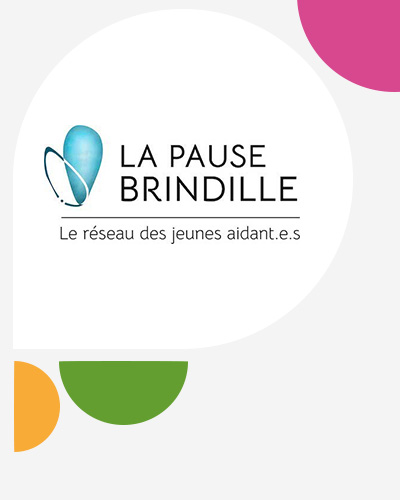 La Pause Brindille
La Pause Brindille is a French non-profit organisation established by Axelle Enderle in Lyon. Mother-of-two, one of whom disabled, Axelle was struck by the collateral damage of being a carer. She saw the impact of this on the whole of the family, especially on siblings. So, she decided to establish La Pause Brindille to support young people under 25 who have to deal with illness, disability or addiction within the family.
This organisation's mission is to establish a nationwide support community to fight against the feeling of solitude among these young people and enable them to see the essential part they play. Today it has 30 volunteers on hand nationwide and runs a range of on-site initiatives in and around Lyon.
Website: lapausebrindille.org
Contact: Rebecca BILLY – Operational Coordinator
contact@lapausebrindille.org – +33 619 524 621
Reconnect
Reconnect's mission is to facilitate social inclusion while simplifying the work of professionals in the sector. As such, Reconnect implements digital safes within social organisations offering a comprehensive, digital storage tool. The organisation has also developed professional software, Reconnect Pro, designed to make it easier to monitor and support beneficiaries. The latter include people experiencing insecurity and vulnerable populations, as well as professionals who support these people with their administrative procedures.
The organisation, which has 17 staff members and whose headquarters are based in Paris, has several regional branches to address local needs. Today, over 33,000 beneficiaries have received support through the Reconnect tools.
Website: www.reconnect.fr
Contact: Paulin BERTIN – Head of the Auvergne Rhône-Alpes branch
paulin.bertin@reconnect.fr – +33 631 058 389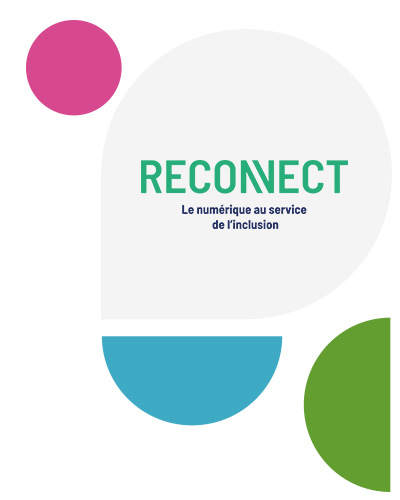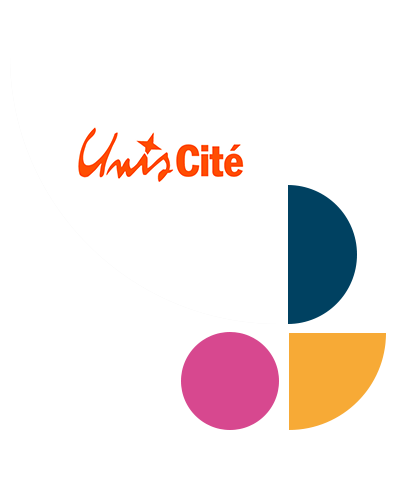 Uniscité
A pioneering Civic Service organisation in France, Unis-Cité was established in 1994 by one American and three French students who joined forces to help bring about a more purposeful society with greater respect for diversity. Taking inspiration from the American charity 'City Year', they launched the idea of 'Civic Service' in France, based on the firm belief that if all young people devoted a year of their lives to serving the common good and working with other young people from a range of backgrounds, our country would be more aware of the strength of its diversity.
The experience and the model implemented by Unis-Cité inspired the bill on Civic Service in March 2010, since which over 500,000 young people have taken part. Today, with 450 staff members and 300 volunteers, the organisation continues in its work towards Universal Civic Service.
Website: www.uniscite.fr
Contact: Frédéric NAULET – Director of the Auvergne Rhône-Alpes region
fnaulet@uniscite.fr – +33 628 557 570
Au Tambour !
Au Tambour! is a place dedicated to the well-being of women who suffer from insecurity, isolation and/or violence in the Lyon metropolitan area. In addition to its shelter to welcome and meet with women, located on rue Crillon in Lyon's 6th district, the organisation will be gaining new momentum by setting up its offices within Solidarity Corner. This place will help strengthen ties with partner organisations and build cooperation with others within Solidarity Corner.
Website: https://www.autambour.fr
Contact:Anne KAHLHOVEN – Director
anne.k@autambour.fr – +33 669 349 841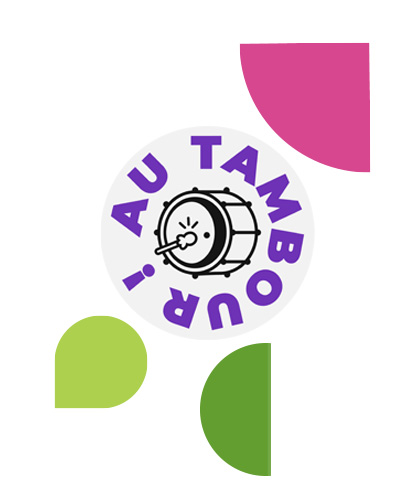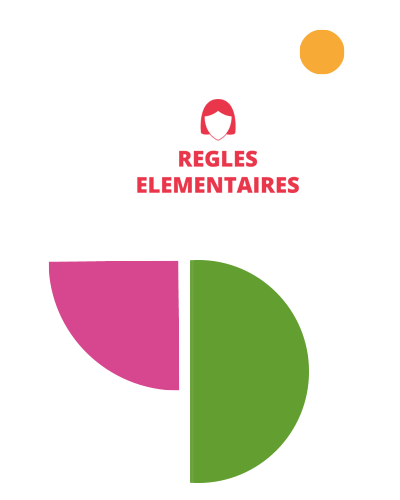 Règles Elémentaires
Règles Elémentaires is an organisation which fights against period poverty by organising sanitary protection donations that are distributed to charities and other professional organisations which work with women living in poverty.
APRIL staff members have already had the opportunity to take action on the issue with this organisation: on International Women's day on 8 March 2022, 3,344 feminine hygiene products were donated across all the APRIL offices in France and abroad, offering 167 months of dignity for women in need.
Website: www.regleselementaires.com/
Contact: Henri PAIS – Head of the Lyon branch
lyon@regleselementaires.com – +33 611 093 498