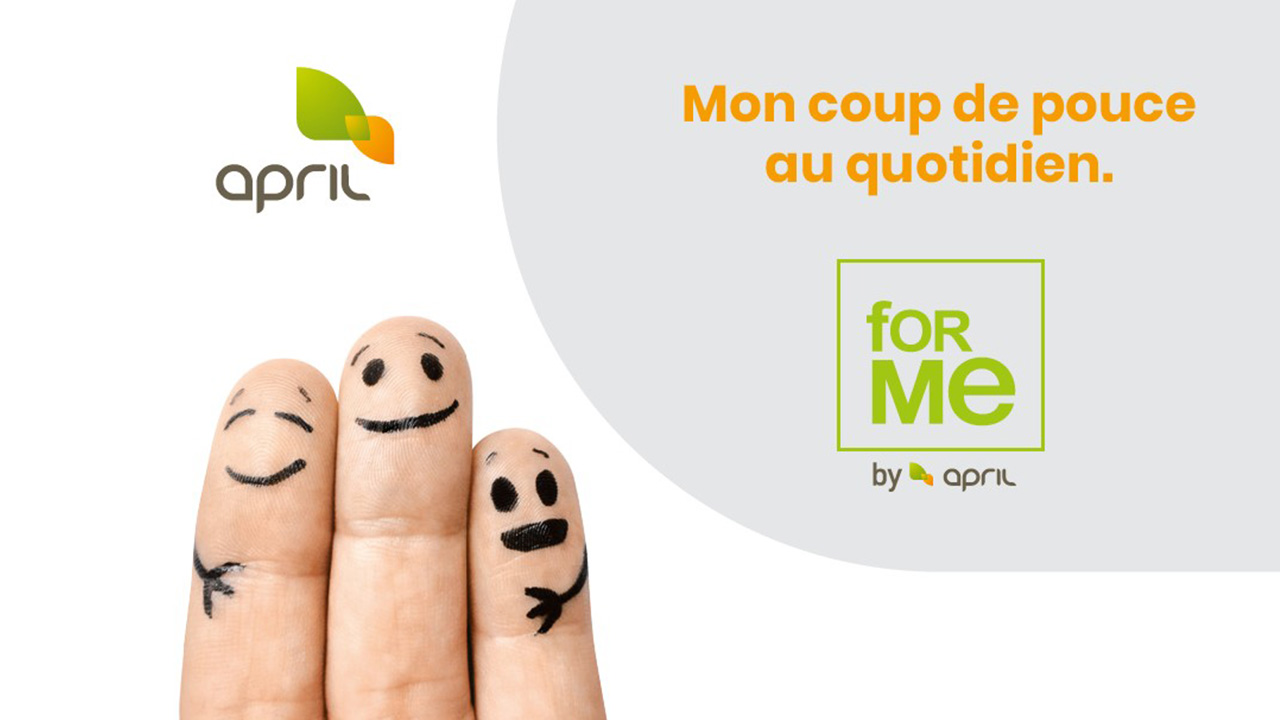 In order to offer assistance to all our staff members in 2021, and to support them during this exceptional health crisis, the FOR ME BY APRIL programme is there for them! 
As an APRIL staff member, they benefit from tailored, confidential support completely free of charge for themselves, their partners and their children, in order to help them navigate the difficulties of daily life.
• PSYCHOLOGICAL SUPPORT
To benefit from effective support for any difficult situation in life:
– Stress,
– Anxiety,
– Questions, doubts,
– Exhaustion,
– Family problems, etc.
Need someone to talk to? Practising psychologists are available to staff members (to help deal with emotional issues, offer advice on ways to reduce stress, etc.).
•  HEALTHY ASSISTANCE
To get in touch with a healthcare professional quickly:
– 24/7 access to GPs and specialists via the medecindirect.frplatform: paediatricians, gynaecologists, dermatologists, opticians, etc.
– Advice related to the health situation (anxiety, stress, etc.),
– Teleconsultation in just a few clicks, depending on your availability.
• FAMILY AND SOCIAL ASSISTANCE
This service offers help with procedures related to daily life: family, housing, health, disability, or financial problems.
The For Me by APRIL social workers assess the situation, inform staff about any support they are entitled to, and help them find the right local contact points.
A completely confidential programme
Authorised professionals are on hand to offer tailored solutions whilst respecting their privacy. Discussions may be held completely anonymously if requested.
• How does it work?
THEY MAY CALL AS MANY TIMES AS REQUIRED
The For Me personal assistants are on hand to offer assistance and advice from 9am to 6pm Monday to Friday.
If you have any doubts, questions, feel you can no longer cope or need reassurance…  first instinct: FOR ME BY APRIL.