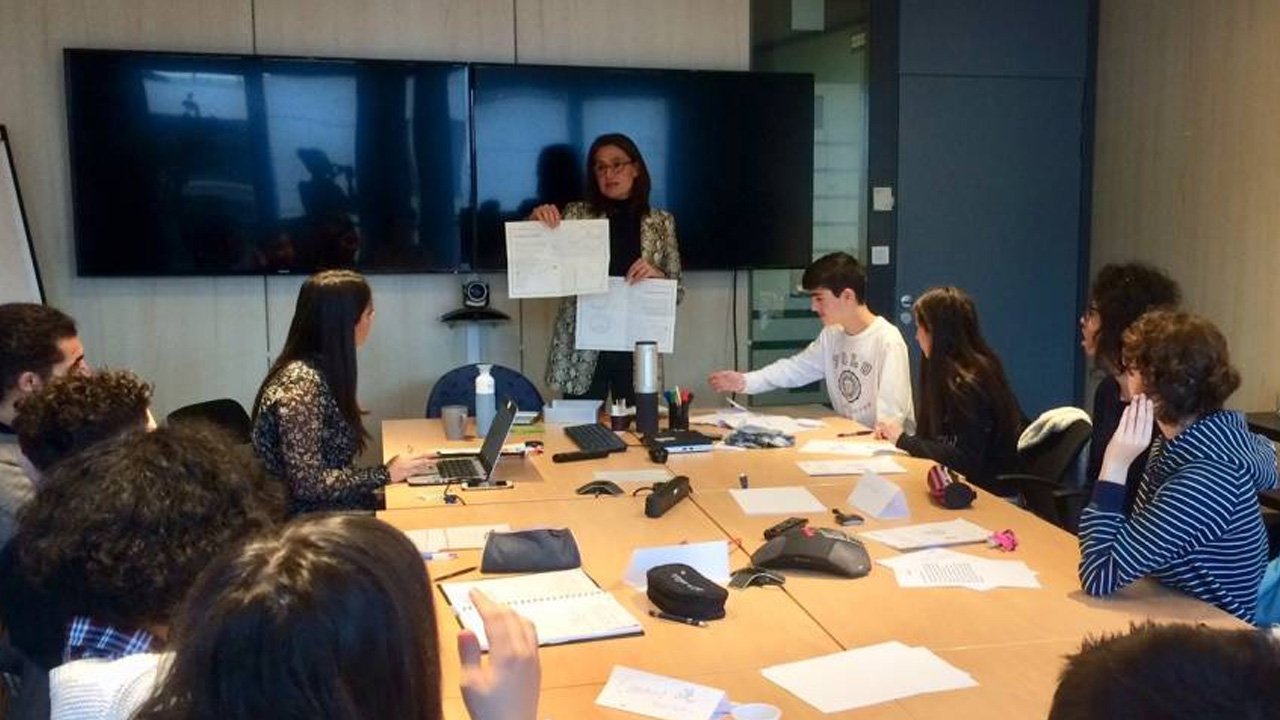 It is never easy to find a work experience placement as a teenager. The task is even harder still for children with disabilities. That is why APRIL has developed a partnership with ARPEJEH, an organisation which helps children with disabilities achieve their educational goals. This original, unifying initiative involves a grouped observation work placement for 13-14 year old pupils with disabilities.
From 16th to 20th December, as part of the APRIL Citizen project, APRIL's Disability Mission hosted 24 school children with disabilities who spent an interactive week with staff members who became 'Teachers for a day'.
This offered staff members an opportunity to get involved with these young people, alone or in groups, opting for one of four formats: presenting their job, their objectives and their day-to-day work; helping to run a CV workshop and talk about the soft skills required to work for a company; offering a tour of their department; or spending time talking to these young people over lunch in the company canteen.
In all, dozens of different jobs were presented: from legal positions to finance, as well as marketing, customer relations, flow management, brokering, reception, human resources, digital technologies, IT and even ESATs (a type of French company which employs disabled workers). These meetings enabled the young people to discover a whole host of professions and to talk about what worries them but also what excites them about the future. Their heads full of messages of hope, the pupils went home happy and motivated.
"We hope that this will offer them tools for later on in life, new ideas in terms of their career and course of study, but most of all, that this project may enable these young people to fight against self-censorship and thereby enable them to go as far as possible without imposing limits on themselves," concludes Melissa Torres, Head of CSR and Disability.
A big thank you to all the staff members who got involved.