The future of work: APRIL reshapes its organisation and announces a move to new headquarters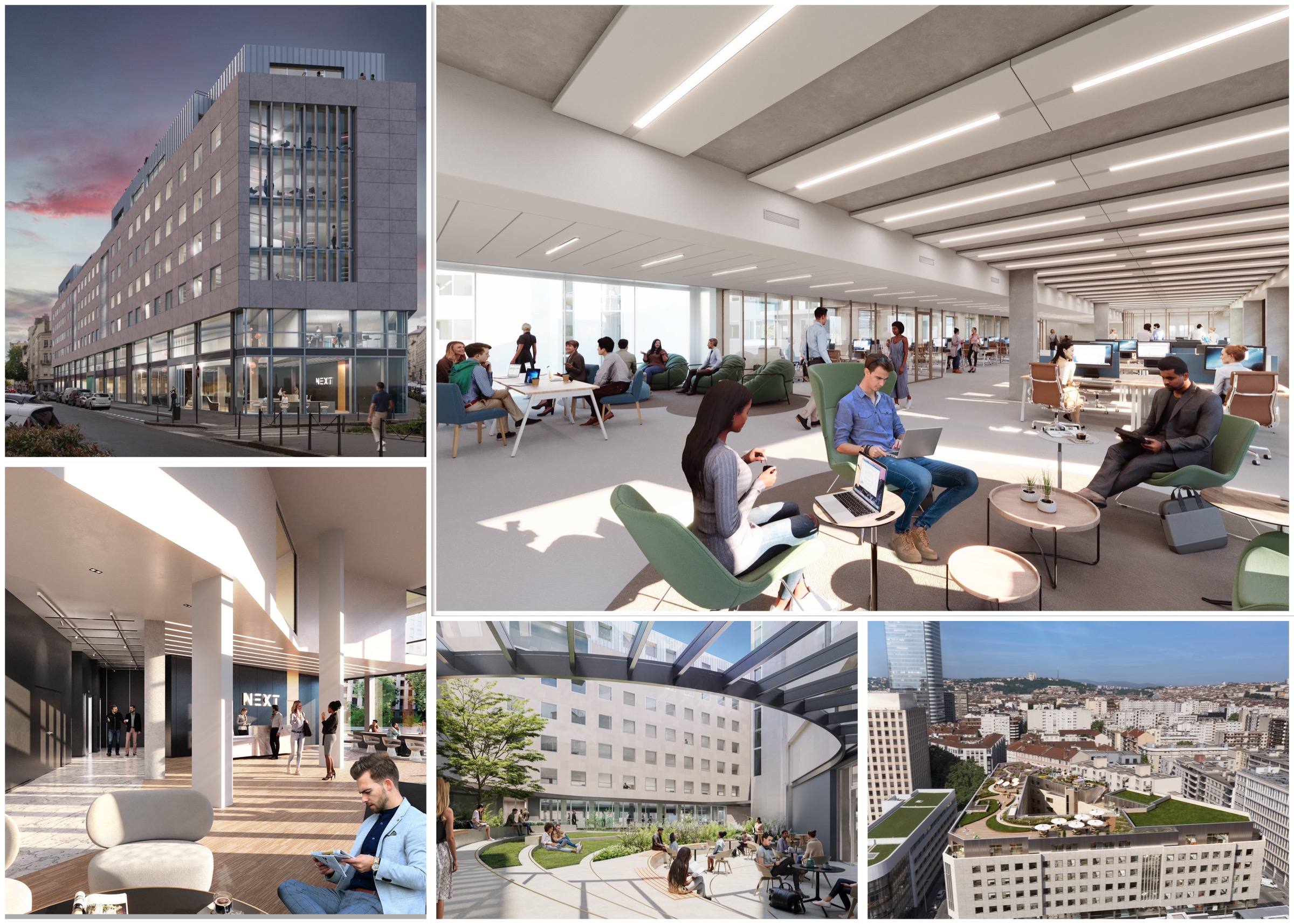 For the last 3 years the APRIL Group has been undergoing a far-reaching transformation of its model, which has led to increased growth and a marked improvement in customer experience*. It's now time to revamp the cornerstone of this development drive, staff experience. As such, the Group has implemented a work-from-home agreement covering 90% of the teams, and has announced a move to new headquarters in Lyon, designed in line with its vision of quality of life at work and able to accommodate new ways of working together.
Stepping up digitalisation, quality of life and collaborative working: employees' and applicants' expectations have changed, reflecting those of our customers and partners. In order to support this transformation in accordance with its employer pledge to enable its teams to take care of the future, the APRIL Group has initiated two major changes:
Implementation of sustainable hybrid working
At the beginning of 2022, APRIL implemented a new work-from-home agreement covering all professions, including customer service and sales. This agreement was implemented gradually over the first half of the year, in order to help the managers and teams deal with the changes and embrace this new hybrid way of working, as well as provide the necessary IT equipment to ensure staff are comfortable working from home, and the data they handle is secure.
To support this transformation, the APRIL Group has decided to move its headquarters – currently home to 1,000 employees – to new, more modern, appealing and responsible office space in the heart of Lyon's business district, Part Dieu**.
At the end of 2024, APRIL will move into a building designed to meet its expectations in terms of quality of life at work for the teams, collaborative working, and environmental commitments. These future headquarters overlooking the city will boast a 1,500sqm rooftop offering a panoramic view over Lyon. The office space will be organised to accommodate all the Lyon-based teams, staff from other French and international sites passing through, as well as the Group's partners and customers, notably in its APRIL X digital hub.
"At the heart of our project, our 2,300 staff members form a committed group working for the benefit of our customers and partners. We shall pursue our ambition together to write a new chapter in APRIL's long history by reinventing our model and our workspace through the Group's new headquarters, and by asserting ourselves even further as a company that is taking care of the future of its customers and staff members," points out Eric Maumy, Chairman of the APRIL Group.    
"We are delighted to be building a bespoke staff experience every day which reflects APRIL's unique identity. We are group-focussed and aim to ensure our teams can benefit from the best of digital technology and human relations, and we remain attentive to their needs, tailoring our HR measures and change management programmes," explains Véronique Chabanis, HR Director for the APRIL Group.
* The APRIL Group's NPS increased 17 points between 2019 and 2021
** The APRIL Group's future headquarters will be located at 12 rue Juliette Récamier in Lyon's 6th district
About APRIL
APRIL is the leading wholesale broker in France with a network of 15,000 partner brokers. APRIL's 2,300 staff members aim to offer their customers and partners – individuals, professionals and businesses – an outstanding experience combining the best of human relations and technology, in health and personal protection for individuals, professionals and VSEs, loan insurance, international medical insurance, property and casualty niche insurance, and wealth management.  By 2023, APRIL aims to become a digital, omni-channel and agile operator, a champion of customer experience and the leader in its markets, while at the same time committing to core Societal Responsibility issues as part of its Oxygen approach.
The APRIL Group operates in 16 countries and recorded a turnover of over €544m in 2021.
Media Contacts
APRIL
Mélanie Sutter
melanie.sutter@april.com / +33 643 546 667

Agence Monet+Associés pour le groupe APRIL
Laureen Arnol & Alice Perrin
april@monet-rp.com / +33 478 373 464